The Church of England Parish of Becontree St. Cedd in Dagenham.

In the light of God's call, and our situation here, as followers of our Lord Jesus Christ and being guided by the Holy Spirit, our vision is to proclaim the Good News of God's love in our words (as we reach out into the community) and our actions through pastoral care as we strive to meet the spiritual needs of all those in our Parish.
It is our prayer that all who come to St. Cedd's Church will experience the love of God, both through the Services and all of the different activities that make up the life of the Church.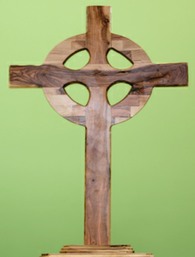 Services
Safeguarding
We are committed to Safeguarding Children, Young People, Victims/perpetrators of Domestic Abuse and Vulnerable Adults.
The PCC has adopted the Church of England's policies and best practice on safeguarding which may be found on the Church of England's website: https://www.churchofengland.org/more/safeguarding
Our Parish Safeguarding Officer is Sharon, who may be contacted at church or by email at stceddssafeguarding@gmail.com.